Personally, I think you should have a new headhsot taken once a year. Today with social media being what it is and digital media being so ingrained in our daily lives good professional headshots can be used in so many ways. Many of my clients are required to get new headshots to gain employment and market themselves as professionals in the competitive work place. If you're still using that 80's Glamor Shots mall store photo it's time to get an updated headshot. Christina was long overdue but she finally gave herself the push to come in and get her new headshot done and she's very happy she did.
The last time I had professional photos taken was over ten years ago, so I was a bit apprehensive about taking the plunge. But, Wayne and Mei Li put my mind at ease before, during, and after the photo shoot and delivered photos of exceptional quality. I am so glad I chose Wayne Wallace Photography! -- Christina
I've see it over and over, I can't tell you how many times. I always have people come into the studio for a consultation prior to their photo shoot and meet with me and discuss their ideas. During the consultation I go over what we do during a typical session. People are always nervous, they call themselves un-photogenic, ugly and relate how this is going to be a very painful experience for them. I try to relate to them the experience I've seen over and over which is by the end of the session their self confidence and how they see themselves will change after a photography session with me. Here's an image from Patty's recent photography session and a lovely testimonial from her. BTW, this one is straight out of the camera with minimal photoshop! Isn't she beautiful!
Wow! What a transcendent and enlightening experience you gave me. I have to admit I was looking forward to this photo shoot about as much as having teeth pulled. I was telling people I'd rather stick pins in my eyes than have my picture taken. I dragged myself into your studio with no makeup, looking and feeling like a decrepit old battle-ax. But as soon as I walked in the door my mood changed because you're both so warm, friendly, funny and easygoing. I was against having anyone else but me doing my makeup, but you somehow managed to convince me to try it. OMG, what was I thinking? Mei Li transformed me in a way I could never achieve. I want her to come to my house and do my makeup every day! She is amazing in so many ways, sweet and funny and a miracle worker. I was blown away just having my makeup done, but then the photo shoot started. I thought I would be so nervous and stressed that I even brought a little bottle of vodka to try to calm down, and I don't even drink. Luckily I couldn't get the thing open, but I didn't need it anyway. Wayne, you're so entertaining and likable, I felt completely at ease. A totally unexpected adventure. You two are such a perfect team it's captivating to watch how you work together. Mei Li helped with posing and simultaneously checking each photo to interact with Wayne so the pictures turn out perfectly. And they were beautiful, so much more than I'd expected. I want to go back and do it again. I went in there feeling nervous and apprehensive and I left feeling thrilled and ecstatic. Thank you both so much for a life-changing event. I think everyone should try it. It's much more than just a photo shoot. It's a great boost for your self-confidence. I've had my pictures done with other photographers and there's no comparison; you guys are the best. Wayne and Mei Li, you're a fantastic team. -- Patricia Perry
I had the pleasure of working with Thomas and his wife recently. We did some sexy boudoir style photos for them. My fabulous stylist Mei Li Makeup of course gave her the full glamour treatment of hair and makeup. She did such a good job I barely had to photoshop the end photos. This one has very minimal photoshop work done to it. It's funny because during our consultation they didn't think having makeup and hair would be that important and later they thanked me for pushing them to use Mei Li Makeup's services. Tom told me if anyone is hesitant about getting makeup done have them call him directly. Seriously I will give you his phone number if you want to call him. He doesn't mind. Here's some words of testimony straight from Tom.
My wife and I were in las Vegas recently, and decided to do a boudoir photo shoot with Wayne Wallace Photography and Mei Li Makeup. At first my wife was a little reluctant, but Wayne and Mei Li made her so comfortable we ended up spending 3 hours on the shoot. Mei Li did a marvelous job on the make up (a must if you are going to get your photos done here), and they worked so well together it made the whole adventure that much more enjoyable. I just received the discs of over 300 photos Wayne took, and they are amongst the best I have ever seen. You will not be disappointed with a photo shoot at Wayne Wallace Photography. Highly recommended! --Thomas Brennan
I had the pleasure of working with Jeff recently on his new fitness project. We did a whole bunch of fitness pose photos that he will be using in a new fitness product he's creating. Jeff and his Wife are true models with a really impressive rap sheet. If you want to learn more about Jeff visit his website. http://www.jeffmonroe.com See the great testimonial that Jeff emailed me. Thanks Jeff!
I have had a great experience working with Wayne Wallace on both a personal and professional level. There is no doubt I will be doing more business with him and highly recommend his studio for photography and audio/visual needs. Wayne listened to what I wanted and took my requests and turned them into reality. A great job and great all around guy. Sincerely, -- Jeff Monroe
Here's a selection from one of our recent Sexy Boudoir Glamour Portrait Photography sessions. We had a great time creating lots of sexy pictures for Michele and she loved them and the whole experience. Here's what she had to say.
"Thank you for one of the best experiences of my life! My self esteem was very low before I did my boudoir shoot for my husband and when I left the studio the day of my shoot, I felt like a million bucks! I had the best time during the photo shoot! I am a mom of 4 and I don't do a lot outside of the home and I must say I am so glad I did the photo shoot. They made me feel so comfortable through the whole experience, it was incredible. I am so impressed by the whole experience from start to finish. I would recommend Wayne Wallace Photography to anyone who wants to deal with a friendly and professional photography studio. My husband thought my pictures were gorgeous! Thank you again for making my self esteem come back to life!

After picking up my prints today I must say, they looked amazing! I am so impressed with Wayne Wallace Photography. My entire experience from start to finish was amazing! After seeing my prints for the first time, I started to tear up because my low self esteem after all these years, it has gone up so much from this whole experience! Thank you! I will recommend Wayne Wallace Photography to everyone I know! - - Michelle
Sarah's been following me for some time now on
Facebook
and she finally came into the studio because she needed a new headshot for an audition. We had a lot of fun and got some great shots. Here's one of her favorites from her actor headshot session and what she though about the whole experience.
My experience with Wayne Wallace Photography was incredible! It's wonderful being able to work with a photographer who has YOUR best interest in mind. I was nervous at first, not knowing what to expect, but as soon as my conversation with Wayne began, I was at ease. Wayne and his Makeup Artist Mei Li made the session really comfortable and fun. I couldn't be more pleased with the outcome of the photos and will definitely be going back to Wayne Wallace Photography for all of my photo needs! Thank You Wayne! - Sarah Curtis
How long has it been since you've gotten a new headshot? Take advantage of our
Actor Headshot Special
we have going on right now.
Just like the many other business people that come into the studio, Erin needed a great headshot for her las vegas realtor web site. Erin took advantage of our
Executive Headshot Session
. She of course had our fabulous
makeup artist Mei Li
do her makeup and prepare her for the session as well. Here's what she had to say after her photography experience.
"I would highly recommend Wayne Wallace Photography for your professional headshot needs. I appreciated that after just minutes of shooting he was able to deliver several high quality options which I was able to review right there in the studio. He delivered the images timely and I am very pleased with the results. Well worth the investment!" -- Erin
Visit Erin's website here
http://erinackerman.com/
Las Vegas Propery Manager, Phil Dwyer, came into the studio to get a simple business headshot for his online and print marketing.
Take a look at his marketing peice below. It's a real testimony to how much he likes his headshot. If Phil had a bad headshot he wouldn't be placiing it this big or at all on his marketing piece.
Be sure to visit Phil's website at VegasDigs.com.
"Wayne was very professional and a lot of fun. I usually don't like to be photographed, but Wayne made the experience entertaining. This guy really knows what he's doing, and you can tell he's passionate about his craft." -- Phil Dwyer
Las Vegas Business Coaches, Stephan and Shalee Schafeitel owners of
The Success Training Co.
came into the studio to get some new business headshots and commercial stock photography images created for their website and marketing materials. We had a great time working with them and you can read their testimonial below. Be sure to visit their website at
http://www.SuccessTrainingGroup.com
Wayne Wallace Photography is exactly who we were looking for to take our professional head shots for our company, The Success Training Co.'s new website and marketing materials. He's a very talented photographer, professional and works with you to get the best shots that portray who you are and the message you are looking to deliver. We would absolutely work with Wayne Wallace Photography again and suggest that anyone looking for high quality images do the same! Thanks Wayne! - Stephan & Shalee Schafeitel
Maria, a Las
Vegas based model
needed some new headshots for
modeling portfolio
. We had a lot of fun and will be doing more full body shots soon for her Zed Card. Here's a few of her favorites from our headshot session.
"I had a blast working with Wayne Wallace. This was my first time doing a photo shoot and he made it so much fun. I love how his pictures captures so many things. Wayne Wallace is truly an amazing artist." -- Maria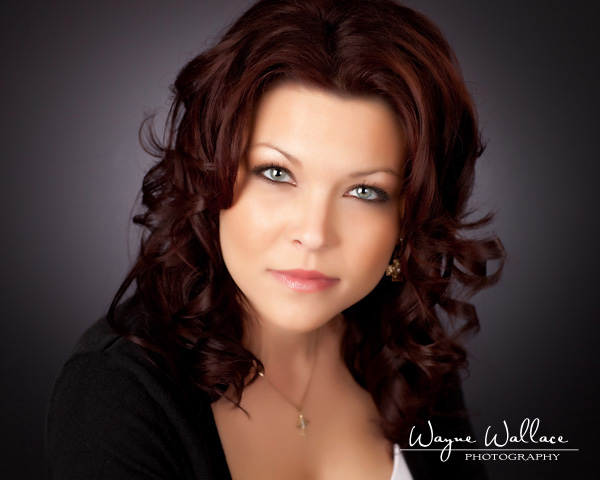 Visit our
Model Portfolio and Zed Card page
for more information about our services.