This group of girls came in from Los Angeles to Las Vegs for a bachelorette party and decided to come into the studio for some retro pin-up girl pictures. We had a lot of fun!
We came out to Vegas for a bachelorette party, and were looking for something to make our trip unique. Wayne had just the thing! We set up a retro pin-up girl photo shoot, and with a little research we came prepared with our props and costumes. We couldn't have done it without Wayne's direction and hilarious comments throughout the shoot. He made us all feel so comfortable, and helped us to "work" the camera. His studio was very accommodating to all of our needs. We all definitely recommend this to anyone looking for a fun thing to do with their girlfriends! -- Courtney, the Sailor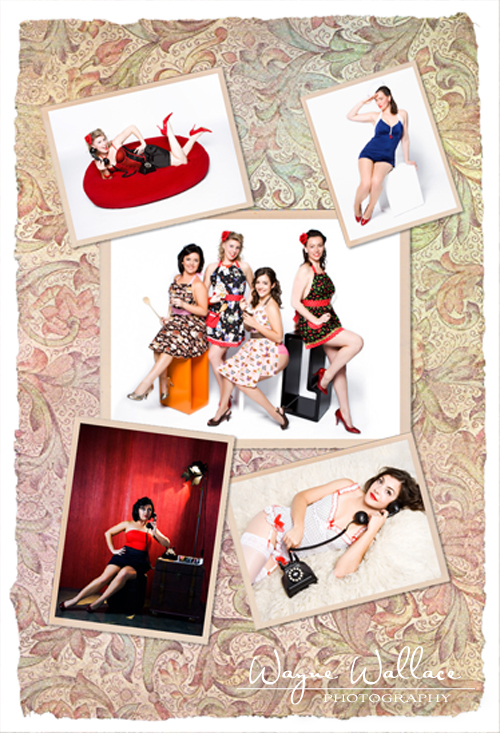 Emily came into the studio to get some new vintage images for her portfolio. She is entering the Banana Republic MADMEN contest and wanted some vintage looking shots. Here's a few of her favorites from our session.
"My experience with Wayne Wallace was above and beyond my expectations. Wayne is a phenomenal artist. He took my concepts and ideas, and added his unparalleled artistic vision, to create pure splendor. To say that I was satisfied with my experience would be an understatement. Wayne Wallace's talent made the difference between success and failure for my career goals. " -- Emily Bossak